Pumpkin & Ghost Cake Pops:
I made these little guys for Halloween. They turned out amazing which was awesome 'cause this was my first time making cake pops
The reason why I love cake pops is because you can tweak the design depending on the occasion & use the same exact recipe.
I highly recommend these for parties especially for Halloween mainly because everyone's particularly after sweets & it's perfect for people that are bored of candy. You can use them as souvenirs as well. I had fun making 'em.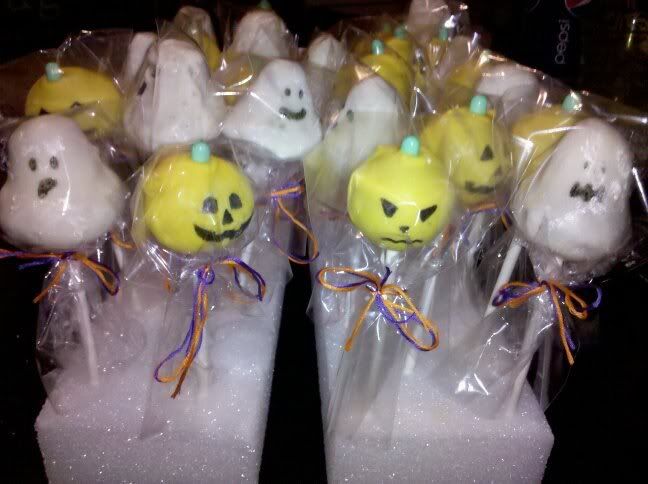 Oh & I used tic tacs for the pumpkin stems